Owning a home means we've got to keep it up and sometimes give it a little boost. Everyone wants a cozy place that can fetch a good price when it's time to sell. But big makeovers? They can hurt your finances and eat up much time. The good news is that there are easier and cheaper ways to Boost Home Value. Let's dive into seven budget-friendly tweaks that can pay off for your home's value: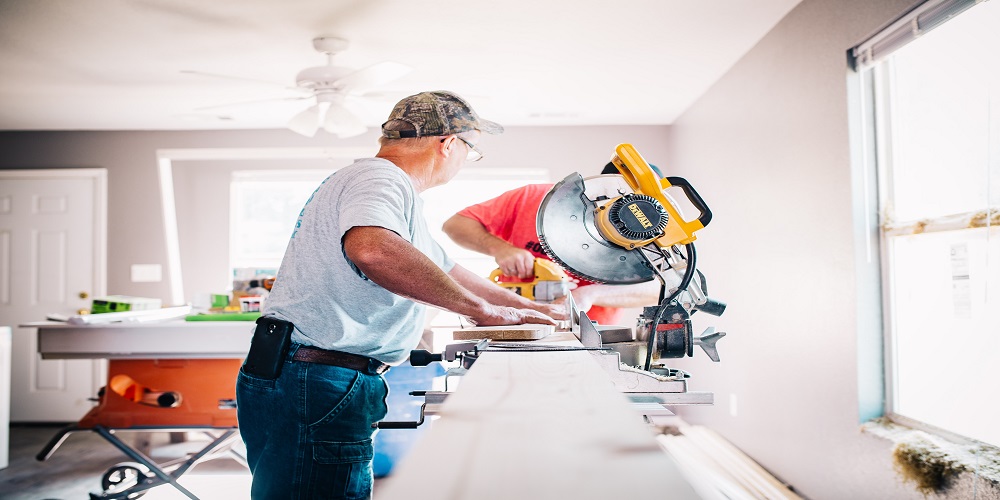 1. Make Basic Repairs
It might sound basic, but small repairs can have a big impact. Little things like torn screens or leaky windows can chase away potential buyers. These minor issues signal neglect and can make folks wonder about other, more significant, lurking problems. Addressing these basic repairs shows potential buyers that you care about the home and have maintained it well.
2. Freshen Up with Paint
Slapping on a fresh coat can turn a blah room into a wow space. Go with soft shades for a wide appeal, or jazz things up with lively colours. Giving your home a paint touch-up doesn't break the bank and can spruce things up. And don't skip the trims and doors – a little attention there can make everything look super sharp.
3. Improve Your Kitchen on a Budget
Kitchens are often said to be the heart of the home and for good reason. They're where meals are prepared, families gather, and memories are usually made. Instead of diving into a costly full-blown kitchen remodel, focus on impactful yet affordable changes. For instance, you can paint or resurface existing cabinets for a fresh look. Upgrading cabinet handles and knobs can also make a notable difference. And, if you're considering larger changes, look at the benefits of hiring a kitchen renovation expert. They can guide you to make budget-friendly choices that elevate the value and functionality of the space.
4. Elevate Your Home's Curb Appeal with Landscaping
The exterior of your home is the first thing potential buyers see. Well-maintained landscaping can speak volumes about the care you've invested in your property. Prune overgrown shrubs, trim trees, and add vibrant potted plants near the entryway. This can help to bring a fresh, welcoming feel. Not only will it make your home more inviting, but it also signals that the house has been tended to with care and attention.
5. Doors – The Gateway to Enhanced Value
Doors might seem minor, but they significantly influence a home's aesthetic. Think about your entry door – it's one of the first things visitors notice. Upgrading doors can offer a quick facelift to your property. Small upgrades can make a difference if a complete replacement isn't within budget. A fresh coat of paint or new, modern hardware can give your doors a refreshed and stylish look. And let's not forget about garage doors. An updated garage door can significantly improve the overall exterior look. It can also help to enhance security and insulation potentially.
6. A Second Serving of Paint
We've mentioned paint already, but it's worth stressing its transformative power. While the earlier point focused on a general fresh coat, now we delve deeper. Consider accent walls or feature sections to introduce the character to a room. Choose calming hues for bedrooms or vibrant shades for communal areas. They can give distinct personalities to different house parts. It's a cost-effective strategy to make rooms pop and appeal to more buyers.
7. Illuminate Your Home's Potential with Modern Lighting
Lighting is a key player in setting a home's ambiance. Outdated fixtures can date your home, making it feel older than it is. Conversely, modern, energy-efficient lighting can brighten spaces and introduce a contemporary touch. Moreover, energy-efficient options can be a selling point for environmentally conscious buyers. This is because they reduce energy consumption and monthly bills.
Conclusion
Improving your home's value doesn't require a massive overhaul or deep pockets. It's about making strategic and affordable tweaks that resonate with potential buyers. Focusing on these seven areas ensures your home looks its best and stands out in a competitive market. Whether you're considering selling soon or want to enjoy a refreshed space, these improvements will offer a great return on investment. Remember, it's the little things that often make the biggest difference.