When making an event truly special, choosing flowers can make all the difference. Whether it's a birthday bash, a corporate gathering, or your dream wedding, here are five tips to help you select the perfect flowers to create an unforgettable atmosphere.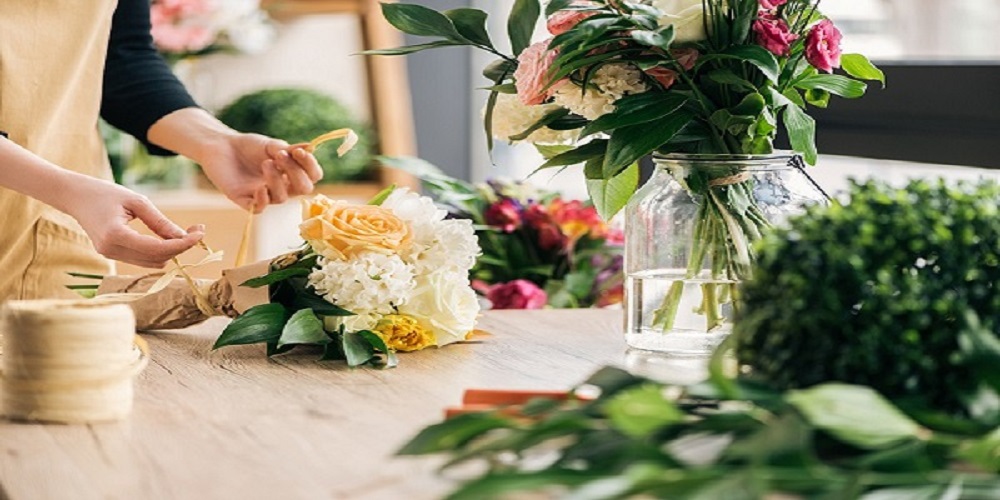 Consider the Type of Event and Its Purpose
Every event has its unique vibe, and your choice of flowers should match it perfectly. Think about the event's purpose and theme. Is it a lively birthday celebration, a formal corporate affair, or a romantic wedding?
Birthday Parties
Sunflowers, daisies, and colorful gerbera daisies are bright and lively flowers. They can create a happy atmosphere for fun birthday celebrations.
Corporate Events
Choose classy flowers like white lilies, orchids, or calla lilies for a fancy corporate event to make it look professional.
Remember, the key is to align your flower choices with the event's purpose to enhance the overall experience.
Stick to Your Budget
Floral arrangements can vary greatly in cost, so it's crucial to determine your budget early on. Decide how much you will allocate for flowers and stick to it. You can find beautiful blooms to suit any budget, so don't feel pressured to overspend. If you stick to your budget, you can choose from many flowers without sacrificing quality or style. A skilled florist can work wonders with various price ranges, ensuring your event looks stunning without breaking the bank.
Select Flowers That Are in Season
Selecting flowers in season is a smart move for your event's budget and visual appeal. Seasonal flowers are not only more affordable but also promise a level of freshness and vibrancy. This is something that out-of-season blooms can't match. To make an informed choice, consider the time of year your event is scheduled. Research which flowers are naturally flourishing during that season. For example, if your event falls in spring, you can look forward to vibrant tulips. Fragrant peonies and delicate lilacs can also grace your arrangements during this time. In the summer, roses, cheerful daisies, and sunflowers steal the spotlight.
Consider the Color Scheme
A cohesive color scheme ties your event together seamlessly, and your flower selection should play a role in this harmony. Ask a florist or look online for ideas if you need more clarification on the best flower colors. If your event has a white and gold theme, choose white roses and lilies with golden accents. A bohemian-style wedding with earthy tones may require wildflowers and greenery.
Get the Help of Experts
Flower experts know which flowers are in season and best for your event. They can give helpful ideas and make special arrangements just for you. Contact a florist/flower delivery service and discuss your event's vision. They can bring your floral dreams to life, ensuring every petal is in place for the perfect atmosphere.
Conclusion
Picking the right flowers for an event is a careful process. When planning the event, consider its purpose, budget, seasonal blooms, color scheme, and expert advice if needed. Follow these steps to create a stunning floral display that will wow your guests. So, embrace the world of floristry and let your event blossom with beauty. If you need help with flowers, a skilled florist can give advice, make arrangements, and deliver them. So, remember to contact flower delivery services like the fresh local flowers Brampton to make your event exceptional.